UPDATE: (in progress)
Leaving Michigan, trip to Texas, Port Aransas…
(just click on any photo to view a larger version of it)
We had our family get-together Sunday, November 22nd thanks to my sister, Trish. She made a huge, awesomely delicious batch of chili and corn-muffins. We brought some bakery-made Rosemary-Potato bread. There were tasty pies for dessert and we all shared some good laughs and our usual, goofy picture-taking session. My sister Theresa came all the way from Ireland (again! Thank you Theresa!) with her friend Andy (his first time meeting all of us) for a visit…the visits always seem too short for me, but Theresa is very busy with her job…and we're all very grateful that she manages to take the time (and expense) to come visit with us. Andy is a very friendly, intelligent and talented guy. I hope we get to spend more time getting to know him on the next visit.
Some of the family:
L - R (back):
My brother Joe, me, Dad, my sister Trish, Mom, my sister Theresa, niece Elizabeth,
(front):
niece Kelly, nephew Jack, my daughter Maire, niece Jessica, niece Megan.
Stick out your tongue! :-)
L - R:
sister-in-law Andrea & Joe, Dad & Lorraine, Andy & Theresa, brother-in-law Tom & Trish, me & William, Mom.
We spent the next couple of days last-minute packing, running errands and going over details and lists. I was bound and determined not to forget anything!...so, what did I forget? …hahaha… my tea/coffee mug! I HAVE to have my nice, strong, hot cup of Irish tea (Theresa always brings it to me from Ireland) first thing when I wake up! Luckily, the local IGA grocery store here had a suitable one for only $1.00 and it's working for me just fine! :-D
...also, two pans and three lids (luckily, I haven't needed them so far, and the lid from the small sautee/egg-poacher pan works pretty good on the other pan that I did remember to bring)…and I forgot to get the clean dishes out of the dishwasher (thanks for taking care of that for me Maire)…it's an older dishwasher and I can just imagine the mold that could have taken over (it doesn't dry very well anymore)…yuk!
Everyone had another get-together at Dad's and Lorraine's house (with all of Lorraine's family, too!) on Thanksgiving day with the full traditional Thanksgiving dinner and desserts.
L - R: Joe, Trish and Theresa holding a mop to represent me, since I wasn't there. Hahahahahaha!!!!!
All of our girls (mine, Theresa's, Joe's and Trish's). Jack was there, but not in this picture, Tanis (my son) and Brendan (Theresa's son) couldn't be there that day. :-(
L - R: (bottom) Jessica (Trish's), Maire (mine), Elizabeth (Trish's),
(middle row): Siobhan (Theresa's), Megan (Joe's), (top): Kelly (Joe's)
When I spoke with them on the phone from the road, it sounded like they were all having a great time. Lot's of laughter in the background! Sorry we missed it, but we were very concerned about getting on the road before any snow or sleet arrived, especially since this is our first excursion (ever!) with this trailer.
We finally pulled out of the driveway at 10:55am on November 26th, Thanksgiving day (also, my birthday…my family says the turkey brought me…sometimes I wonder if they're right, lol). We didn't leave a minute too soon. The weather was cold, dark, gray sky and just beginning to rain.
The rain poured down the whole way through Michigan, through part of Indiana and then in Illinois. We kept thinking that it would lighten-up or stop if we just kept driving, but it didn't. Somewhere along the way (I don't remember where now), around 4:00pm or so, we stopped at a Cracker Barrel restaurant for Thanksgiving dinner. It wasn't like home, but we were HUNGRY and the food was good and satisfying. After feeling like we both were refreshed and not too tired, we got back on the road.
Just outside of Effingham, Illinois, we decided to get some much-needed sleep and pulled into a Flying-J truck stop for the night and parked
near about 5 or 6 other RVS (in the spaces marked for RV's). We were so tired by then, and not hungry after our big dinner at CB, that we didn't even want a snack. The temperature was only 27 degrees, but we had no hook-ups, so we just got into bed under three big comforters, cuddled up for warmth and conked out (in spite of the noise from the inconsiderate idiots that pulled in between us and the truck camper next to us …I guess they were too chicken to do what everyone else was doing…so, they sat in and ran their NOISY diesel pickup truck ALL night AND kept revving the engine, instead of going to bed in their big fifth-wheel! Aarrrgh!) Good thing we were so tired, because we managed to get SOME sleep.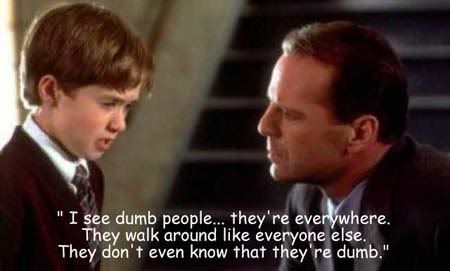 I shot daggers at them with my eyes when we left the trailer to go inside Flying-J for breakfast. Think they knew why?...Naw…probably not. They probably didn't have a clue, or else they wouldn't have done that in the first place. I'm sure we weren't the only ones unhappy with them. Oh well...it's just another part of the travelling experience, right? LOL!
After breakfast, we hit the road again, the weather was sunny and warmer and we drove to Little Rock, Arkansas where we ate a nice meal, parked for the night at a Cracker Barrel restaurant, and had a good sleep. Then we drove to just north of Houston and spent the night in another Flying-J truck stop, ate a nice meal there and went to sleep. We were anxious to get to Port Aransas and get situated. The sun was shining and I wanted to see the Gulf of Mexico! We made it to our destination, Pioneer RV Park (they call it Pioneer RV "Beach Resort" now) by about 1:30pm on Sunday, November 29th. (Altogether, approximately 1577 miles in three days!)
Taking the ferry from Aransas Pass to Port Aransas on Mustang Island
Arrival!...just drove off of the ferry
Seeing the Port Aransas Trolley for the first time (only .25 cents per ride!)
We made it!
This was the spot that Pioneer had reserved for us, but it was just too small...so, they moved us to another one closer to the office (great for Wi-Fi connection)...and so far, it seems to work...a little tight, and we don't have any neighbors on top of us, thank goodness!(yet) ...but, we think this will work. Eventually, we would like to do some REAL boon-docking (State Parks, National Parks, etc.), but for us "beginners", this will work just fine for now.
Here we are in our new spot!
We walked to the boardwalk which lead us to the beach. I HAD to see the ocean NOW! When I went to snap this picture, this unkown guy was standing up walking his dog. My shutter speed is a little slow and when I pushed the button, the guy bent over to clean up after his dog. I thought it was kind of humorous, so, I kept the picture. LOL!
The beach
Our friends, Marjie and Paul from Michigan, coming to greet us on their golf cart while we were setting up. they've been coming here for six years now.
We went with them as soon as we were set up and they gave us a quick tour of the town and then we went to The Wild Horse Saloon for food and a few drinks. I had THE best burger EVER there. It's called a "Jack Daniels and Coke burger"...really hit the spot! After, we all went to "Bernie's" for another drink and some live music. A very enjoyable day...then we slept like babies.
The wild turkey that "guards" the entrance to the Wild Horse Saloon.
A few random pics of Pioneer RV Beach Resort...
It rained AGAIN here and it's been very COLD (28 degrees one night!). It may not LOOK like it's cold here, by these pictures, but it IS! People say the weather hasn't been like this here in twenty years! Here are a few pics of our campground. Some people left. It was supposed to be full by now, but, I think a lot of people had a change of plans due to the weather AND the economy (although, the economy here "appears" to be MUCH better than Michigan's! The store parking lots here are FULL....NOT so in Michigan)
William walking to the beach our second day here...
(cold and VERY windy)...
The boardwalk...
Just the two of us...
The beach...
A jellyfish washed up on the beach (after extremely strong winds the night before! It felt like the trailer was going to blow away...but it didn't budge).
(to be continued...)